Hannah Gallager
MBACP (Accred and Registered) Bsc (Hons); MSW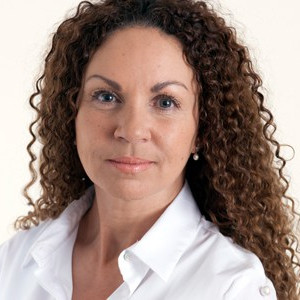 Hello, I am a BACP Accred and Registered psychotherapist/clinical supervisor who has 15 years experience of working with individuals within different voluntary settings and private practice, working with young people as well as the older adult population suffering from both short and long-term multi-dimensional problems and psychological difficulties.
My clinical background is in Integrative Counselling; encompassing the Psychodynamic, Person-Centred, Cognitive Behavioural and Solution Focused therapy. My counselling service is flexible and offers both day and evening counselling sessions on a Monday, Tuesday, Wednesday, Thursday and Friday.
The counselling sessions I offer are tailored to each individual and are offered in a non-judgemental, safe environment.   The length of commitment to counselling is collaboratively negotiated by the client and myself from the onset and reviewed regularly.
I receive regular clinical supervision with a BACP registered psychotherapists. I also have Professional Civil Liability Insurance and an enhanced DBS.
Training, qualifications & experience
The training qualifications I have obtained in my specialist area as a psychotherapist/clinical supervisor is a Higher Certificate in Counselling Skills at Birkbeck University. A BSc degree in Integrative Counselling, at Roehampton University. A Diploma in Integrative Counselling Supervision at OCN.   I have a number of years experience as a lecturer in my specialist area in Counselling Theory and Skills at both Level 2, 3 and 4 at a Further Educational College. Noting this, I have completed an Advance Certificate in Teaching in the Lifelong Learning Sector with Canterbury Christchurch University (PGCE). I am also a qualified Social Worker with a Masters obtained at Kingston University.
I specialise in a range of psychological difficulties including, anxiety, depression, stress, low self-esteem, family relationship problems, transgender issues, loss, bereavement, self-harm, interpersonal difficulties, Post Traumatic Stress Disorder, Dissociative Identity Disorder, homelessness and Domestic Violence.
I have offered my services to Arlington Homeless (One Housing Group) Hostel in Camden for 6 years, implementing and providing an external psychotherapy service to the residents under Counselling in Clapham. Most of the residents I worked with were faced with a number of complex needs ranging from, drug and alcohol problems, self-harm, domestic violence, hopelessness, discrimination, transgender problems and different diagnosis of mental health problems, such as Bipolar, Schizophrenia, Post Traumatic Stress Disorder and Dissociative Identity Disorder, etc.
I also support organisations through the Employee Assistance Programme if required.
Other successful psychotherapy projects I have implemented and managed under Counselling in Clapham are:-
One Housing Group's Young Peoples Services in Tower Hamlets (pilot 2016). A 12 week Assessment Centre, providing counselling support for vulnerable young people who suffered from medium to complex mental health problems and were transitioning from leaving care.
Lewisham Homeless Service (pilot 2016/17) – providing counselling support for 16 to 21 year olds who had medium needs, were transitioning from leaving care and the Youth Offending system.
Battersea Mimosa Support Group for Women – providing psychotherapy to women who had experienced domestic violence, relationship problems, low self confidence. Most of the referrals came from Wandsworth Hestia Support Services and self referrals from women living in the Wandsworth community.
I have worked within a variety of voluntary sectors, as a Psychotherapist and Clinical Supervisor, such as:
Psychodynamic Youth Counselling Service;
Pupil Referral Unit for young people excluded from the mainstream secondary schools;
Southwark College Counselling service;
Private Practice;
Homelessness – Arlington in Camden, Whites Row in Hackney and Lewisham;
Mimosa Women's Counselling Service;
The Awareness Centre in Clapham
……………………………………………………………….
Registered with the Counselling Directory.
© 2021 | www.counsellinginclapham.co.uk | All rights reserved | Hannah Gallager

Providing Professional Counselling Service in Clapham